Fines and other costs associated with traffic tickets vary. If you're convicted of Speeding it can add from 3-11 points to your license. You may also pay additional "surcharges," based on the nature of the violation.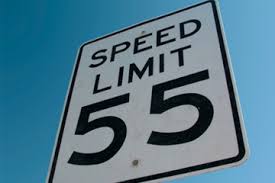 Points on a speeding ticket are based on a rolling scale. A speed up to 9 miles per hour over the limit is a 3 point violation. 10 to 20 miles per hour over the limit is equivalent to a 4 point violation. 20 to 30 miles per hour over the limit -you are in dangerous territory- is a 6 point violation. 31 to 40 miles per hour over the limit is an 8 point violation. Whereas, 41 miles and over goes according to the judge's discretion, whether or not he wants to treat it as an 11 point violation with no suspension or a 11 point violation with a suspension.
If you received a speeding ticket do not plead guilty without a Free Consultation from our experienced traffic attorneys. Call us or Send us a Text at 646-397-9529
Many plea bargaining courts throughout upstate New York and Long Island have a policy to keep a speeding violation (typically 6 points or over) as a speeding violation even if the points are reduced.
Isaac Abraham has helped hundreds of motorists fight traffic violations at traffic court:
We will defend you in any New York DMV court
You do not need to be present in court, we will represent you on your behalf
We will help you try to keep your insurance rates low by fighting points on your license
Free Consultation for all Moving Violations.
Contact our office today and have an experienced attorney assist you with your speeding ticket. The consultation is free and the assessment of your case is always open and honest.