Have you been pulled over and issued a ticket for running a stop sign or a red light? Isaac Abraham a traffic ticket attorney can help. Hiring a traffic ticket attorney to represent you in the DMV court can make the difference between paying fines, getting points on your license or having your driver's license suspended.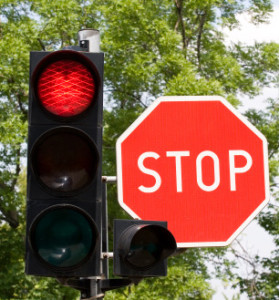 Isaac Abraham attorney will manage all aspects of your case which includes analyzing all the information, appearing in court on your behalf and aggressively fighting your red light or stop sign traffic violation charges.
If you received a stop sign or red light ticket do not plead guilty without a Free Consultation from our experienced traffic attorneys. Call us or Send us a Text at 646-397-9529
Isaac Abraham has helped hundreds of motorists fight traffic violations at traffic court.
We will defend you in any New York DMV court.
You do not need to be present in court, we will represent you on your behalf
We will help you try to keep your insurance rates low by fighting points on your license.
Free Consultation for all Moving Violations.
Contact our office today and have an experienced attorney assist you with your stop sign & red light ticket. The consultation is free and the assessment of your case is always open and honest.